A payslip is a summary of a payment made to an employee. As an employer you're required by law to provide your employees with a payslip each time a payment is made.
A payslip can be provided to an employee in paper or electronic form and has required information such as employee name, employer name, ABN, gross and net amount of payment to name just a few.
This customisable template is a quick and easy way to generate a payslip for an employee.
Please check your taxation calculations by referencing this ATO Income Tax Estimator. For the full list of legal requirements please refer to this Fairwork Australia guide.
Payslip Template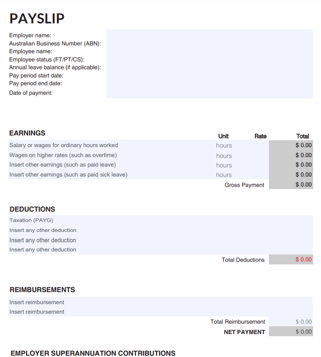 Download For Free (PDF)

👇
Manual payslips hard to manage?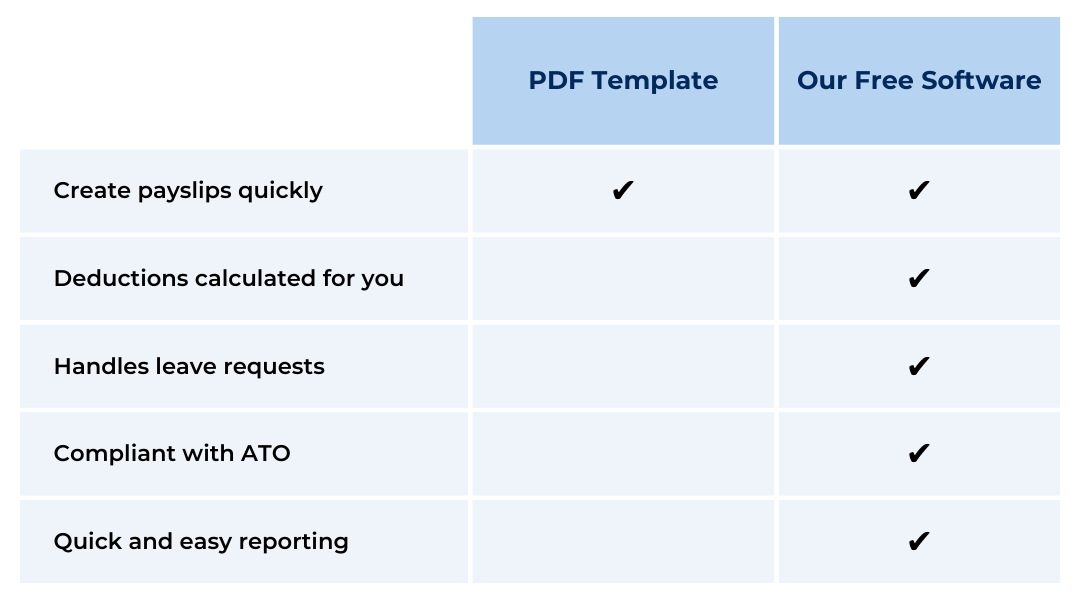 All employers need to report their payroll information to the ATO via Single Touch Payroll (STP).
Employers with less than 20 employees can use ClockOn's ATO-approved Payroll and STP software for FREE.
It's easy to use, ATO compliant and FREE for businesses with less than 20 employees. If you'd like to find out more, please contact us today or if you're ready to get started, the free software can be accessed below.
Using this payslip template
This payslip template allows for the recording of an employee's wages or salary earned, as well as any deductions for items such as tax and superannuation. Additionally, the template includes a section to note any reimbursements made to employees for expenses related to travel or other business-related costs.
We recommend saving the document to your computer prior to filling in the required fields of the document. You may need Adobe Reader to edit the pdf.